About Us
Founded in 1966 in Gettysburg, Pennsylvania, National Camping Travelers Inc. is an organization dedicated to bringing Masonic families together for fun and fellowship. We are a Masonic Family Camping Club made up of Master Masons, their families, and the widows of our deceased Brethren who died while they were active NCT members. Since 1966, the organization has spread, creating chapters all across North America.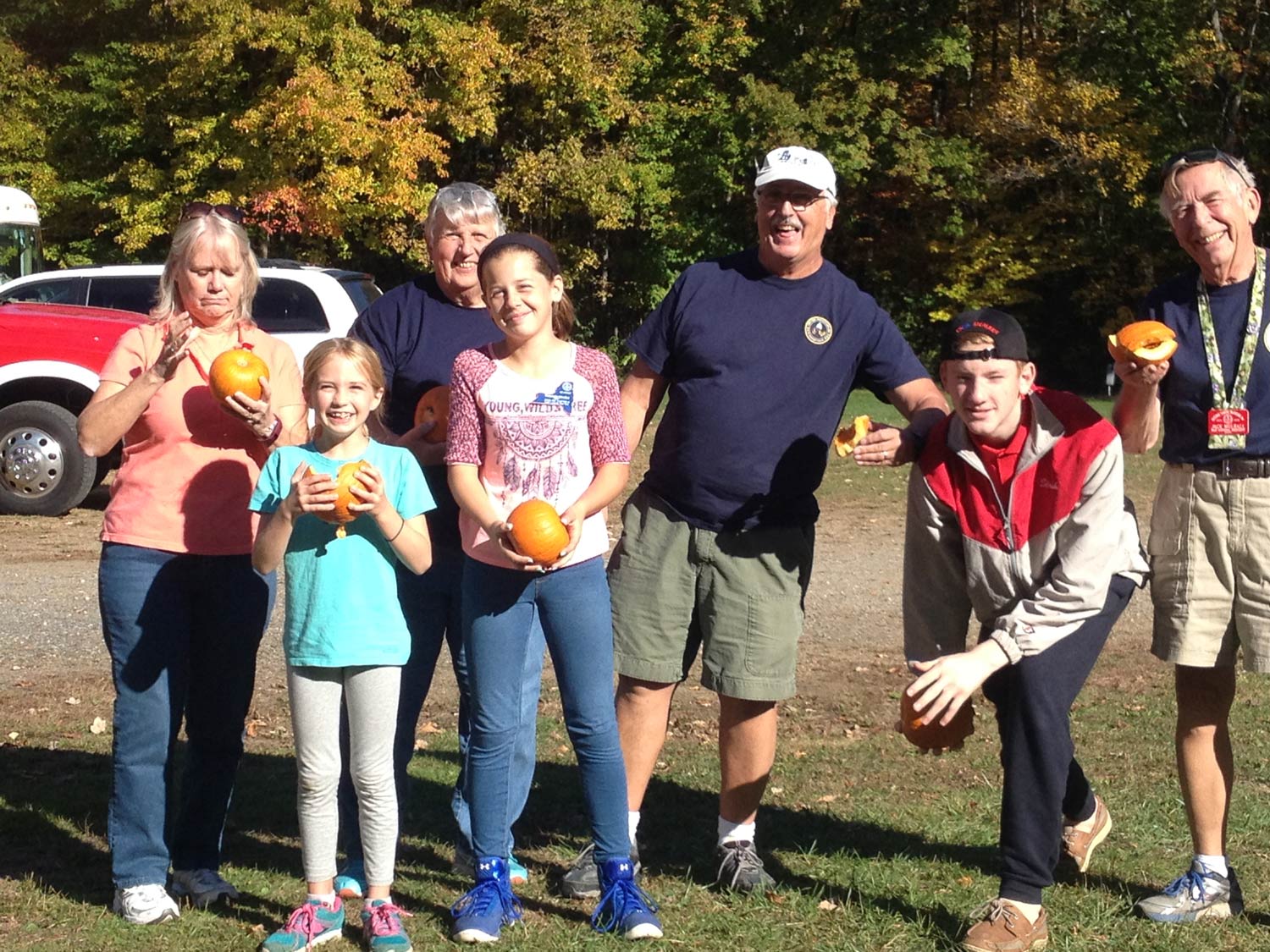 The basic unit of NCT is the Chapter. Each Chapter is led by a Master of Travel, assisted by a Wagon Master, Secretary-Treasurer, Chaplain, Safety Director, and the Chapter Trustees. Between the Chapter Officers and the National Officers, we have, in many cases, a State or Provincial Director and a District Director. Each District is typically made up of four States and/or Provinces. Activities vary from chapter to chapter, but they typically include potluck meals, barbecues, crafts, area trips, golf, parties, games, and worship services.
Each year, we have an annual National Rally that is typically held from Saturday through Thursday in July. We also have an official publication, News to Campers, which is printed quarterly in March, June, September, and December. Through this, we keep members up to date on what is going on in NCT, including planned activities at the District and State/Provincial level, as well as special functions planned by the Chapters. In addition, many of the individual Chapters publish a monthly newsletter. NCT Chapter members are also very active within their communities through charitable work and outreach programs. From planting trees on Arbor Day to crocheting blankets for local hospitals, members are dedicated to giving back to their communities.
For NCT members with young children, we have a Youth Organization called YNCT. This group has their own elected officers and is led under the direction of the National Youth Director(s). Members of the YNCT attend the National Rallies each year and participate in fun activities. Children in the youth program can make new friends and enjoy themselves through pizza parties, car washes, mountain hikes, historical tours, and more!